A jolt from the blue: Rays provide power for an electric generator
QBiC's Yo Tanaka and his collaborators applied the principle used by the fish to make a breakthrough power generator.
May 31, 2016 Tweet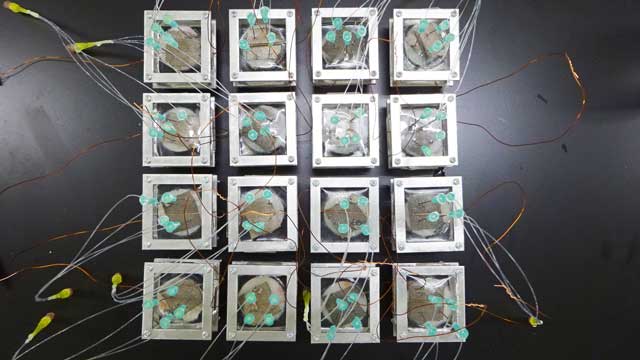 Scientists from the RIKEN Quantitative Biology Center in Japan removed the electric organ from a torpedo and chemically stimulated the organ by injecting a solution of the neurotransmitter acetylcholine though a syringe. They were able to achieve more than a minute of continuous current, with a peak voltage of 91 mV and 0.25 mA of current. By increasing the number of syringes, they achieved a peak voltage of 1.5 V and a current of 0.64mA.